Radtronics and Mirion Technologies are joining combining energies to exhibit
at the WFNMB Conference next week.
We look forward to seeing you there to discuss radiation measurement
and identification instrumentation solutions.
MIRION/CANBERRA'S FIRST COMBINED USER CONFERENCE 2017
One week to go before the first combined Mirion/Canberra User Conference in Florida.
It is the perfect opportunity to enhance Radtronics' skills through hands-on training and breakout sessions in the pleasant and relaxing resort environment of coastal Florida, USA.
We look forward to attending!
Detection & Identification SeminarS, France
 
The D&I seminars were informative to all and the exciting practical exercises made for an enjoyable and interesting platform for real-life scenarios.
Radtronics was also very pleased to meet a military BDM and product manager from Mirion's newly acquired company, Canberra Industries.
Thank you again to the hard-working team at Mirion for the welcome and expert advice!
Aerial radiation detection training
Mirion Technologies provided helicopter surveys using the sensitive SPIR Ident Mobile detection and identifier. We flew with the Italian Fire Scientific Officers.

< CLICK IMAGE TO SEE THE VIDEO
ARPS 2016 Adelaide Conference
Radtronics exhibited a broad range of new instrumentation to the ARPS attendees. Radtronic's Phil Allanson presented alongside Ata Bhatti from Safe Radiation the results of recent experiments.
We look forward to the next conference!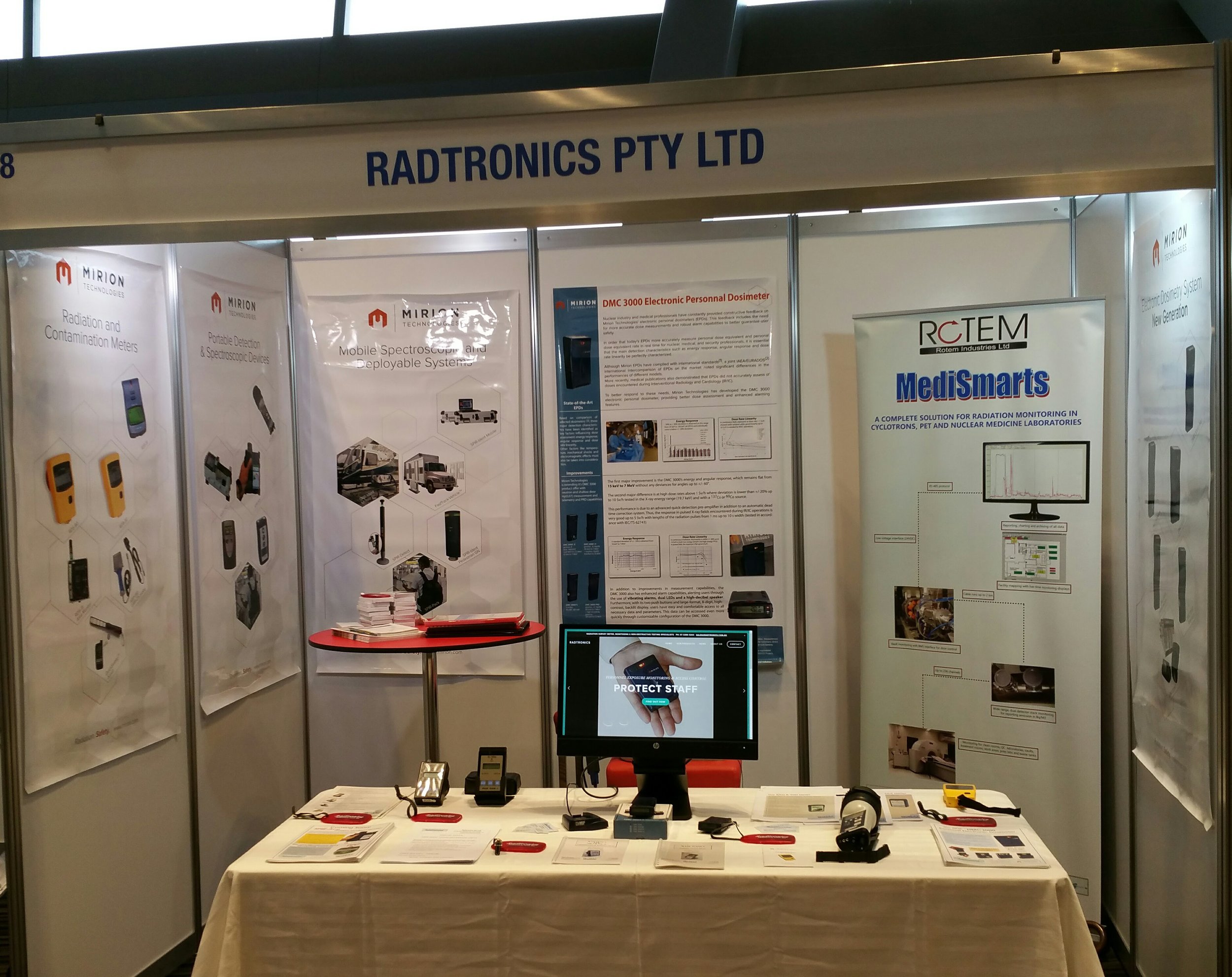 MIRION TECHNOLOGIES AQUIRES CANBERRA INDUSTRIES
July, 2016 - Mirion Technologies' announce the Canberra aquisition 'a natural partnership'.

"Joining forces to establish a new standard of customer, safety and technology-driven radiation measurement solutions."
Radtronics at the 46th ANZSNM, New zealand
Radtronics proudly exhibited at the 46th Scientific Meeting of the ANZSNM held in Rotorua from the 22 – 25 April 2016.

We were thankful to be joined by Mirion's Gerard Ruaro to showcase some of the best quality instruments popular in research and nuclear medicine.

MORE >
MIRION'S 25TH ANNIVERSARY & training SEMINARs, Florida
An opportunity to meet the team, learn new products and techniques, and make new friends.

The 25th year anniversay celebration made the seminars an auspicious occasion and thank the US team for making Radtronics' Australian team welcome.

MORE >